Dr. Jon Stocker, DDS
Dr. Jon Stocker is committed to providing excellence in dentistry, and stands out as a leading dentist in Lima. He uses the latest in dentistry techniques to provide you with a beautiful and healthy smile. Additionally, Dr. Jon Stocker believes strongly in education to prevent oral health problems before they occur, and makes sure to keep patients fully informed about their dental health.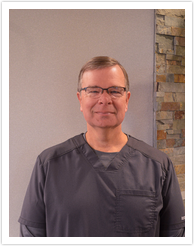 Dr. Jon Stocker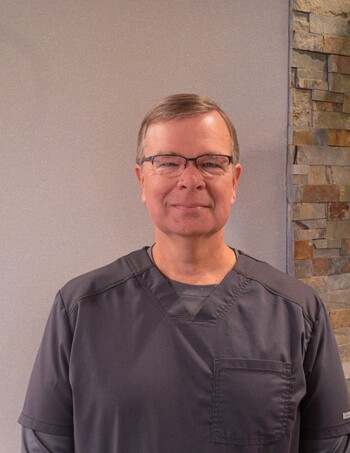 I attended The Ohio State University for both my undergraduate degree in Human Nutrition and my Doctor of Dental Surgery degree.
My wife, Brenda, and I moved to Lima after graduation and have been living and practicing here ever since. After a few years of practicing on Cable Rd., I built my own building in the current location. In 2018, the interior was completely redecorated. I continue to stay up to date on the most current dental technology and techniques by attending continuing education courses. I am a member of the American Dental Assoc., the Ohio Dental Assoc. and the Northwestern Ohio Dental Society. I also serve as a delegate to the Ohio Dental Assoc. for the Northwestern Ohio District.
Brenda and I live in Elida and have 2 grown children. In my spare time, I enjoy spending time with family & friends, travel and OSU sports. Dentistry is a profession that is always changing and is unique to each patient and their specific needs. This, and having the opportunity to serve and get to know our patients, is what I enjoy about dentistry. Throughout my years of practicing, I have been blessed by many wonderful patients and an outstanding staff.