Meet Our Friendly Lima, OH Dental Office Staff
The first thing you'll notice when you walk into our dental practice is the incredibly friendly and inviting atmosphere. Members of our staff have been hand-picked to provide you the best possible experience during your visit to the dentist. Learn more about our team below.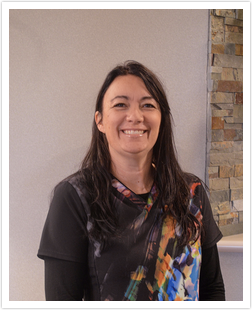 Laura , Registered Dental Hygienist
I am a 1997 graduate of Lima Technical College. I have been working in Dr. Stocker's office since 2002. As a dental hygienist, I enjoy getting to know my patients and working with all the wonderful team oriented staff. I currently live in Spencerville with my husband and 3 daughters. When I am not at work I enjoy spending time with my family, riding our horses, and camping.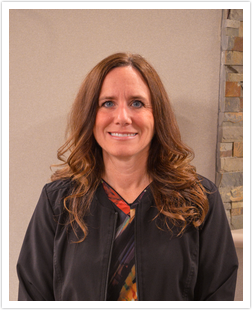 Kelly, Office Administrator
Since 1994, I have been a part of Dr. Stocker's dental team. I truly enjoy working with the many aspects of patient accounts and helping patients feel comfortable in our dental office. We have a great staff that makes coming to work enjoyable and some days even an adventure. Over the years, Dr. Stocker has continued to keep our office up to date with advanced technology and continuing education in the dental field. Spending time with my husband and three boys fills my life's schedule with all sorts of exciting activities outside of the office!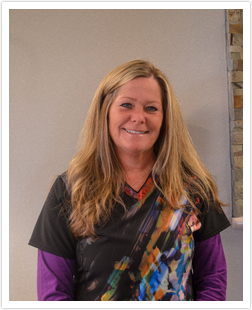 Joanna, Dental Assistant
I have been working for Dr. Stocker since he came to Lima in 1990. I had been with the practice assisting the previous dentist since 1988. After graduating from Lima Senior High in 1983, I began in office training as a dental assistant in 1984. I enjoy working in the dental field because of the interesting people I meet and the variety it provides. I am married to John and have one son, who attends The Ohio State University, Columbus. When I am not working I enjoy spending time with my family & friends, boating, cooking, vacationing and reading.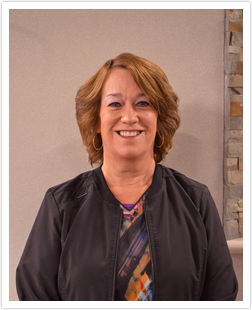 Shelly, Office Administrator
I have been employed in the dental field since 1986 and I have been with Dr. Stocker since 1998. I began as a dental assistant and then asked to make a change to office administrator. I enjoy working with all of our patients to make sure they have a positive experience in our office. I also enjoy working with the other staff members and Dr. Stocker.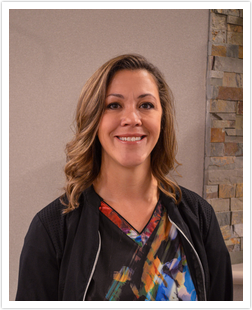 Angeline, Registered Dental Hygienist
I have been a dental hygienist and a proud member of Dr. Stocker's staff since 1999. I graduated with an Associate Degree in Dental Hygiene from Lima Technical College and completed my Bachelor Degree in Dental Hygiene at The Ohio State University in December 2010. I have enjoyed being a part of an up-to-date friendly office and value the relationships established with patients and co-workers. I look forward to continued growth as a professional and to helping our patients establish and maintain oral health.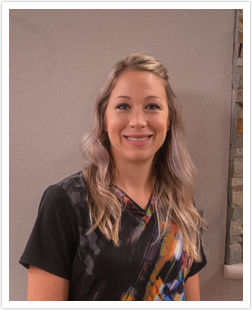 Ashley, Registered Dental Hygienist
I am a 2008 graduate from Rhodes State College. I have been working with Dr. Stocker since soon after graduation. I've enjoyed working with the wonderful staff and getting to know all of the patients. At home I spend time with my husband and four children, who keep me very busy.